Rejoice Groups
God created us to be social beings. Spending time with other believers helps us grow in our faith, learn from each other, and share our burdens when we need an encouraging word. Rejoice Groups can help you do just that. Explore our groups to find one that's right for you.
Click below to see what groups we offer and to get in touch with the leader.
Get Involved
Another great way to find community at Rejoice is to participate in an upcoming event. We can't wait to connect with you!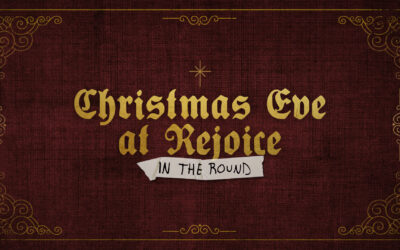 Celebrate Christmas with us at Rejoice Church! Join us for our Christmas Eve services on December 24th at 9:30am, 11am, and 4pm as we worship "in the round!" Bring your loved ones and experience the joy of this special season together. We also offer childcare for ages...