Join us in praying for the city of Owasso.
Prayer Initiative
#OwassoPrayerWalk
We believe one of the best ways we can love our city is through prayer – for families, for our community, and for our neighbors. Prayer helps us shift our perspective and open our hearts to all that God has for us. Prayer IS the work!
We want to help our community find and follow Jesus. We want them to know that Rejoice Church is FOR them and, most importantly, God loves them. 
So, we invite you to join us this year in prayer. Our goal is to pray over every street in Owasso by September 2022. 
If you aren't able to get out on your own, no problem. You can join the team that prays for those that are praying in the streets. There is an opportunity for everyone to pray!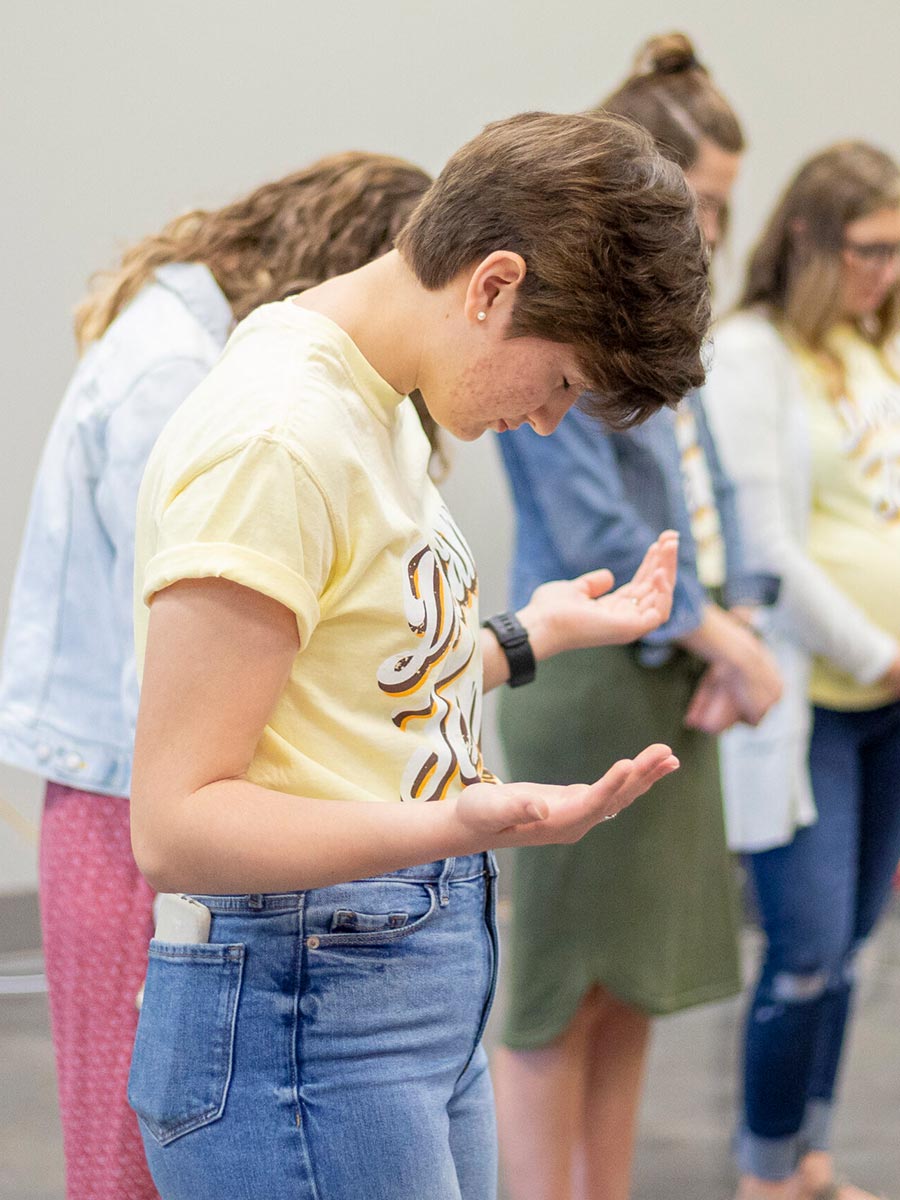 Owasso Prayer Walk
Pray with us!
Every time we cover a street in prayer, we're going to add it to our map above. The best part, you can pray on your own, as a family, or with your Rejoice Group!
If you encounter someone on the street or working in their yard, take the opportunity to ask them if you can pray with them since you're already praying for them. 🙂
After you pray, make sure to let us know using the form below so we can add it to the map. This way all of our church family can see where we have prayed.
Have you prayed for Owasso this week?
Use #OwassoPrayerWalk on social to share with our city that you are praying for them!
Owasso Prayer Walk
How To Pray
Here's a few things you can pray for as you walk through our city.
Ask God to Reveal
Read Acts 4:24-31
Ask God what He's already doing in Owasso. Do some listening prayer, asking God questions and keeping note of anything you hear from the Lord
Lord, what are YOU praying for this place?
Who are you moving in here right now?
What are the barriers to your work here?
Ask God to Renew
Read Acts 2:37-41
Pray for the renewal of your own faith. Pray for God to move deeper in your own heart. Ask Him to renew your own faith in what He can do and what He wants to do in Owasso.
Pray opposites. Did God reveal any barriers to you when you asked Him to reveal insights? Pray that the opposite would happen for each barrier.
Pray over specific places. Are there any places or buildings that may need prayer? Go to those places and pray for them. Pray that God would renew those places.
Ask God for Revival
Pray and listen. Ask God to show you what revival would look like in Owasso. Remember to note anything you see or feel.
Pray for Christians. Pray that Christians already in this place would be bold, have faith, and be courageous. If there are any Christian groups or churches, pray this for them as well.
Prayer for people of influence in our city. Pray that they will use that influence for the Kingdom. If they do not know God that they will begin to know him.
Take a step of faith. Ask God to lead you to particular people on your walk. Talk with them and ask them if you can pray for them on the spot.